Linda M. Hasselstrom's

Windbreak House

---books, poetry, videos, more ---
Welcome to Windbreak House.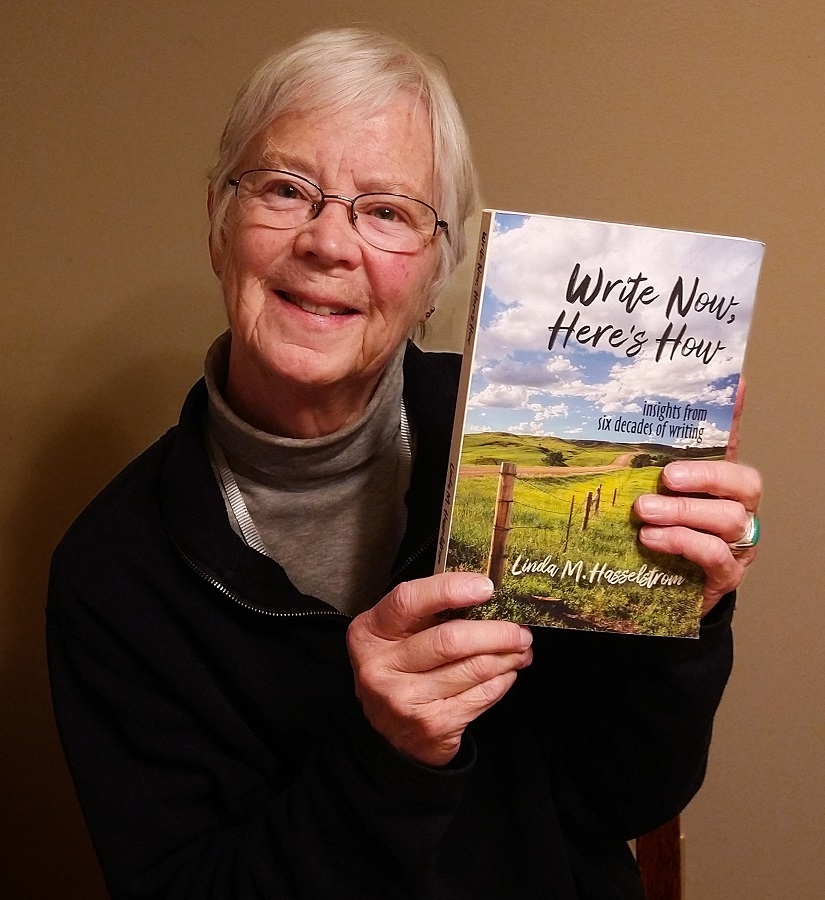 Celebrating 26 Years of Windbreak House! (founded 1996)
In the center of the nation, deep in the grasslands of western South Dakota, essayist and poet Linda M. Hasselstrom grew up as an only child on a family cattle ranch homesteaded by a Swedish cobbler in 1899.

For 24 years she hosted writing retreats on the ranch where she discovered the Great Plains outside her windows, and where she began to write the poetry and non-fiction books that have established her as one of the strongest voices on behalf of the prairie.
Because of changing life circumstances and the spread of coronavirus in 2020, Linda paused her in-person writing retreats. The year 2021 marked 25 years, and Linda looks back with fondness and pride at the many writers she has helped through the years as they worked on poetry, family histories, childrens' books, mysteries, memoirs, essay collections, a few photography books, and other writing. Not every retreat participant went on to publish-- though the retreat house has a bookcase dedicated to Windbreak House writers-- but Linda hopes they all benefited from her suggestions for improving their writing, the discussions that took place during their stay, the handouts they were most likely given, and the advice Linda usually gave on how they could continue to write when they returned home. Linda always wanted visitors to come to appreciate this unique grassland landscape, and realize it is neither the "Great American Desert" nor "flyover territory."
Writers will find useful advice and inspiration in her two writing books "The Wheel of the Year: A Writer's Workbook" and "Write Now, Here's How: Insights from Six Decades of Writing." Find the books on the Books and More page of this website.

Not a writer but a reader? Enjoy Linda's vivid descriptions of her life and work on the ranch, as a writer, and as an advocate for the preservation of the prairies and the people and wildlife who inhabit them.
Linda holds a BA in English and Journalism, an MA in American Literature, and has been a teacher of writing for more than 45 years. Her many books of nonfiction and poetry are described elsewhere on the website.

++--++--++--++

Meet Linda on Youtube

For a brief introduction to Linda, her ranching life, her books, and the writing retreats, watch this Two-Minute Summary on Youtube. You've read her words-- now hear her voice and see her ranch and writing retreat.
The News from Windbreak House

New book published August 2020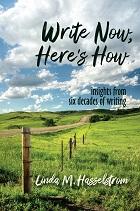 Write Now, Here's How --- Insights from Six Decades of Writing
A dedicated and experienced writer leads the reader through forty entertaining essays that define six decades of writing challenges. Reading this book, you will feel as though you have joined Hasselstrom in the quiet privacy of her writing retreat, where dozens of writers have found their voices. You will learn what Winston Churchill has to do with persistence, and how walking can become a vital part of your writing. What is the most efficient way to monitor your valuable writing time? How can you organize your writing space-- no matter how small-- and your writing days? Hasselstrom explains how writers can begin to see the invisible, and leads you into meditations that will help you create a writing retreat in any busy week. With Hasselstrom's guidance, your writing will grow and bloom like wild pink roses along a dusty gravel road.
Click here to read the "All About the Book" webpage for Write Now, Here's How.
Write Now, Here's How --- Lame Johnny Press, 2020
(301 pages; size 6 x 9)
$19.95 -- paperback
You may purchase a signed copy from me for the cover price plus $5 media mail shipping & handling
Linda M. Hasselstrom
PO Box 169
Hermosa, South Dakota 57744
++--++--++--++
Retreats and Events Canceled During the Pandemic
I made the hard decision to cancel all Writing Retreats in 2020 due to the pandemic, and although I had just published a new book, all my 2020 public appearances scheduled to promote the book were canceled.
Then, in September, 2020, Jerry Ellerman, my partner for 30 years, died of injuries from an automobile accident. Devastating.
I have missed the camaraderie that develops as I work closely with writers on their favorite project through their retreats, but I have been unable to commit my full attention to my own writing or the writing of others, at a residential retreat or online. I'm uncertain whether I will lead retreats in the future.
You can learn about my books and other work through this website. And you can read my posts on Facebook and my blog, where I write about my western life and the craft of writing.
For more information about my past and future events, see the Where in the World is Linda M. Hasselstrom? page on this website.
Read my blogs and sign up for a free subscription at Notes from a Western Life.
Find Windbreak House on Facebook and enjoy a lot of writing humor and inspiration, interspersed with photos and stories about my work, excerpts from my books, and other writing-related content.
A Look Back at the Writing Retreats