Linda M. Hasselstrom's

Windbreak House

---books, poetry, videos, more ---
What is Windbreak House?
Windbreak House is Linda's home, named for the windbreak trees that block wind and snow on the open grassland.
Though Linda conducted Writing Retreats at Windbreak House and the nearby Homestead House for 24 years, the Writing Retreat is now closed, and residential and online writing help is no longer offered at this time.
The Retreat House is available for solitary retreats to individuals who have been here before and are familiar with the place. Please contact us through the email address info@windbreakhouse.com to ask about terms and conditions.
"A windbreak is a precious thing. It is a promise in fall, a lifesaver and a place of warmth in winter, a sign of hope in spring, and a place of loveliness in the dry heat of summer.
"We all need a windbreak."
from WINDBREAK: A WOMAN RANCHER ON THE NORTHERN PLAINS
by Linda M. Hasselstrom
1987, Barn Owl Books
Welcome to the Windbreak House Website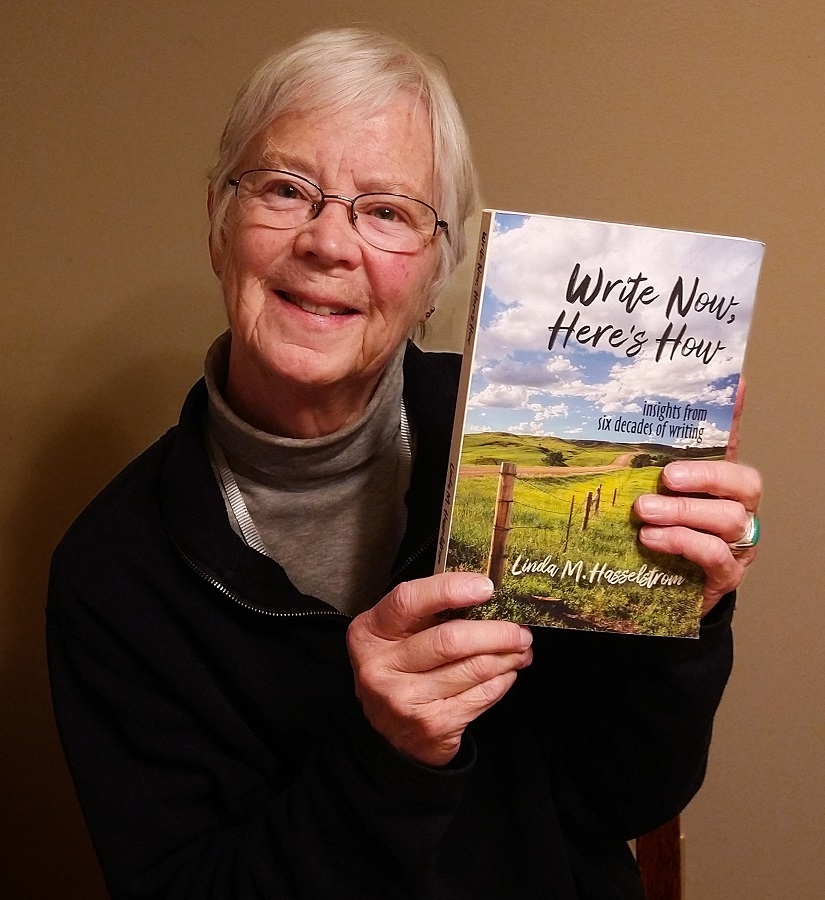 In the center of the nation, deep in the grasslands of western South Dakota, essayist and poet Linda M. Hasselstrom grew up as an only child on a family cattle ranch homesteaded by a Swedish cobbler in 1899.

For 24 years she hosted writing retreats on the ranch where she discovered the Great Plains outside her windows, and where she began to write the poetry and non-fiction books that have established her as one of the strongest voices on behalf of the prairie.
Because of changing life circumstances and the spread of coronavirus in 2020, Linda discontinued her in-person writing retreats. The year 2021 marked 25 years, and Linda looks back with fondness and pride at the many writers she has helped through the years as they worked on poetry, family histories, childrens' books, mysteries, memoirs, essay collections, a few photography books, and other writing. Not every retreat participant went on to publish-- though the retreat house has a bookcase dedicated to Windbreak House writers-- but Linda hopes they all benefited from her suggestions for improving their writing, the discussions that took place during their stay, the handouts they were most likely given, and the advice Linda usually gave on how they could continue to write when they returned home. Linda always wanted visitors to come to appreciate this unique grassland landscape, and realize it is neither the "Great American Desert" nor "flyover territory."
Writers will find useful advice and inspiration in her two writing books "The Wheel of the Year: A Writer's Workbook" and "Write Now, Here's How: Insights from Six Decades of Writing." Find the books on the Books and More page of this website.

Not a writer but a reader? Enjoy Linda's vivid descriptions of her life and work on the ranch, as a writer, and as an advocate for the preservation of the prairies and the people and wildlife who inhabit them.
Linda holds a BA in English and Journalism, an MA in American Literature, and has been a teacher of writing for more than 45 years. Her many books of nonfiction and poetry are described elsewhere on the website.

++--++--++--++

Meet Linda on Youtube

For a brief introduction to Linda, her ranching life, her books, and the writing retreats, watch this Two-Minute Summary on Youtube. You've read her words-- now hear her voice and see Windbreak House and her ranch.
Note that Linda no longer offers writing retreats at her ranch.
---
The News from Windbreak House





>>> New book published February, 2023 <<<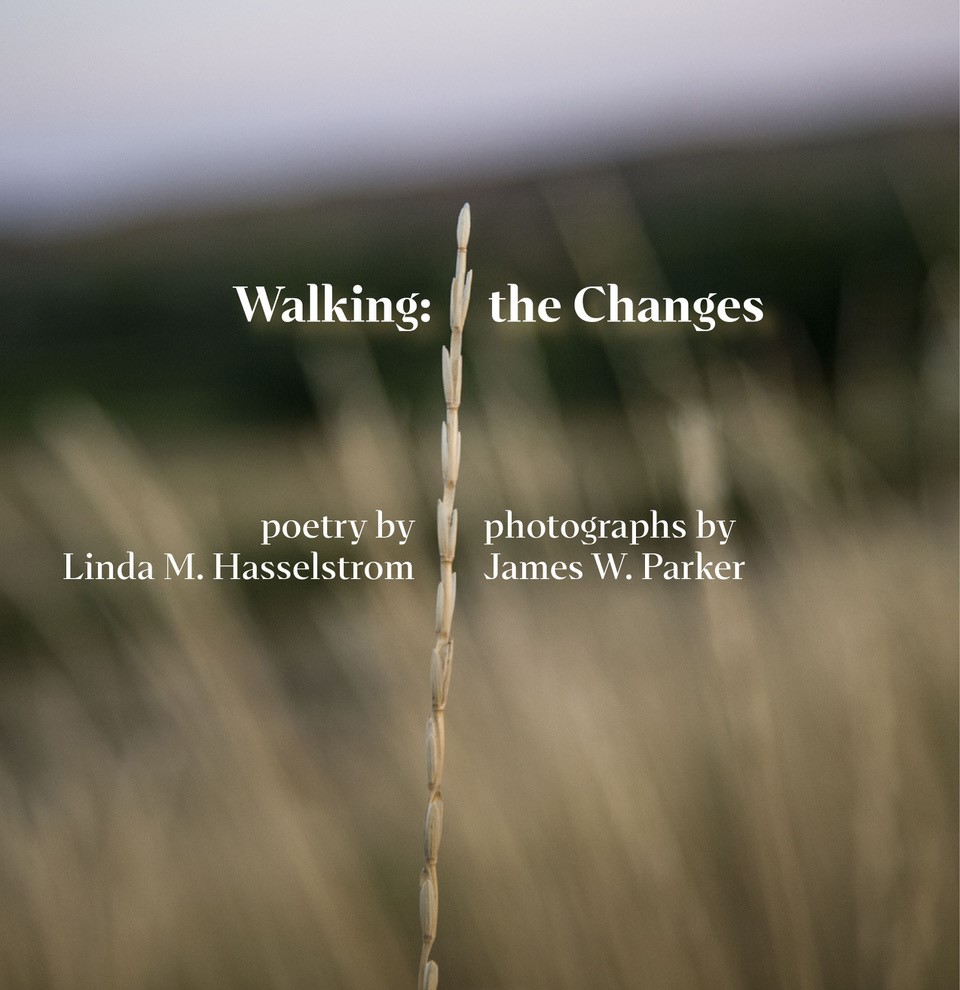 Linda M. Hasselstrom and James W. Parker, both South Dakotans, find stories everywhere in the prairies and hills. Here are two poets: one with words, one with photographs, collaborating to show their love and understanding of western South Dakota, creating a book filled with compassion, humility, and gentle humor.
--- Ann Haber Stanton
Author of "Deadwood's Jewish Pioneers"
Walking: the Changes
Poetry by Linda M. Hasselstrom
Photographs byJames W. Parker
Published 2023 by Lame Johnny Press
$29.95 – paperback
ISBN: 978-0-917624-08-7
115 pages; size: 8.5 X 8.5

Order Books from:
You may purchase a signed copy from me for $29.95 plus $5 shipping
Linda M. Hasselstrom
PO Box 169
Hermosa, South Dakota 57744
---
Retreats and Events Canceled
I made the hard decision to cancel all Writing Retreats in 2020 due to the pandemic, and although I had just published a new book, all my 2020 public appearances scheduled to promote the book were canceled.
Then, in September, 2020, Jerry Ellerman, my partner for 30 years, died of injuries from an automobile accident. Devastating.
I have missed the camaraderie that develops as I work closely with writers on their favorite project through their retreats, but I have been unable to commit my full attention to the writing of others, at a residential retreat or online. I'm uncertain whether I will lead any retreats or workshops in the future.
You can learn about my books and other work through this website. And you can read my posts on Facebook and my blog, where I write about my western life and the craft of writing.
For more information about my past and future events, see the Where in the World is Linda M. Hasselstrom? page on this website.
Read my blogs and sign up for a free subscription at Notes from a Western Life.
Find Windbreak House on Facebook and enjoy a lot of writing humor and inspiration, interspersed with photos and stories about my work, excerpts from my books, and other writing-related content.
A Look Back at the Writing Retreats